A Learning Institute For Today's New Student

Welcome

Thank you for visiting the homepage of the C.A.P. Stone Dental Assisting Program. We are located in the C.A.P. Stone Building in Birmingham, Alabama.
Who WE Are

We are a training institution for Dental Assistants. We help to train the Dental Assistants of tomorrow. We strive to give students the hands-on experience with real state-of-the-art equipment, rather than using vintage and outdated materials in a vocational classroom. Our courses are taught on Saturdays, which will allow you to continue working throughout the week while you train for your new career as a Dental Assistant.

Who YOU Are
Whether you are a recent High School graduate or GED recipient, a college graduate in the need of employment, employed at an unfulfilling dead-end job, or a willing individual looking for a new career where you can help others, Dental Assisting may be an excellent career opportunity for you!
What is a Dental Assistant?
Dental Assistants are valued members of today's dental care team. They work with Dentists, dental hygienists, dental office receptionists, and dental lab technicians providing dental care to patients. Dental assistants have many tasks, ranging from patient care to record-keeping, in a dental office. Their duties vary by state and by the dental offices where they work.
Let C.A.P. Stone Build Your Career
Classes fill up well before the start date. To attend the course dates of your choice, we recommend that you register early.
Send Us An Email OR Use The Contact Form Below Today For More Information!
WE ARE LICENSED BY THE ALABAMA DEPARTMENT OF POST-SECONDARY EDUCATION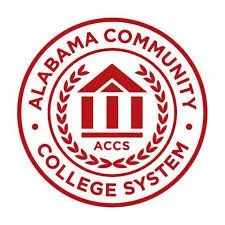 Proudly Serving: Birmingham. AL, Vestavia, AL, Hoover, AL, Homewood, AL, Jefferson County, AL, Shelby County, AL, Pelham, AL, Helena, AL, Alabaster, AL, Bessemer, AL, Forestdale, AL, Gardendale, AL, Mountain Brook, AL, Fairfield, AL, Midfield, AL, Irondale, AL, Calera, AL, Trussville, AL, Tarrant City, AL, Morris, AL, Childersburg, AL, Talladega, AL, Pinson, AL, Leeds, AL, Jacksonville, AL, Oxford, AL, Anniston, AL, McCalla, AL, Montevallo, AL, Montgomery, AL, Gadsden, AL, Auburn, AL, Tuscaloosa, AL