C.A.P. Stone's 7 Week Program
The C.A.P. Stone Dental Assisting Program will meet for 8 Saturdays from 8:00am-3:30pm.
This amazing program will teach you the basics and fundamentals of Dental Assisting. Dental Assisting is one of the top careers in healthcare that does not require a college degree. In fact, with our training program and a high school diploma or GED, an individual with no prior experience in the dental field can launch their career in as little as seven weeks! We offer hands-on-training with all of our equipment, instruments, and dental materials. This training ensures that you will be familiar with equipment and materials and will have had the opportunity to use them before beginning your career.
What You Will Learn
In this unique program, students will learn the fundamentals of being a Dental Assistant. Rather than spending nearly $10,000 or more on a 1 to a 2-year program, you can have your Certificate in Dental Assisting from C.A.P. Stone Dental Assisting Program in a short period of only seven weeks!
As a student, you will learn about:
Crown and Bridge
Sterilization
Impressions
Cosmetic Dentistry
Dental Radiology
Endodontics
Four-Handed Dentistry
Orthodontics
Nitrous Sedation
Pediatric Dentistry
Oral Anatomy
Periodontics
Oral Diseases
Restorative Dentistry
ZOOM Whitening
Implant Dentistry
Our course is the only one in Birmingham exposing Dental Assisting students to Botox and Dermal Filler Facial Aesthetic treatments.
Our course allows exposure to Dental Assisting students in ZOOM Whitening treatments performed on 8 patients each day.
We have the most experienced dental team in the area
Your tuition covers EVERYTHING required for a full 8-week course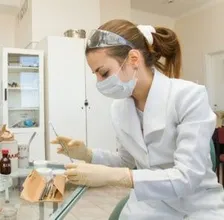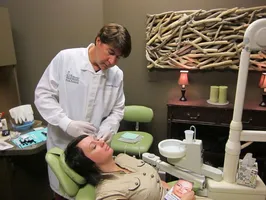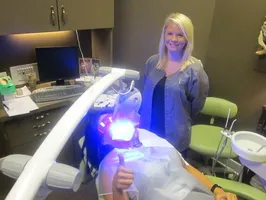 Optional Clinical Rotations
The Optional Clinical Rotations are taught throughout the week during business hours. Students are able to observe and be trained by office staff performing these tasks daily. You have the ability to do up to 60 hours of optional clinical rotations during your educational time at C.A.P. Stone. We highly recommend you take advantage of this opportunity.

Clinical Rotations are available at 12 participating locations throughout the state.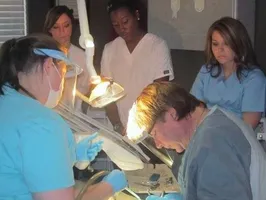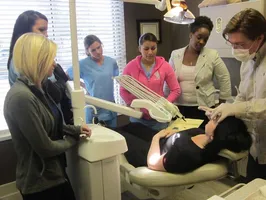 WE ARE LICENSED BY THE
ALABAMA DEPARTMENT
OF POST SECONDARY EDUCATION